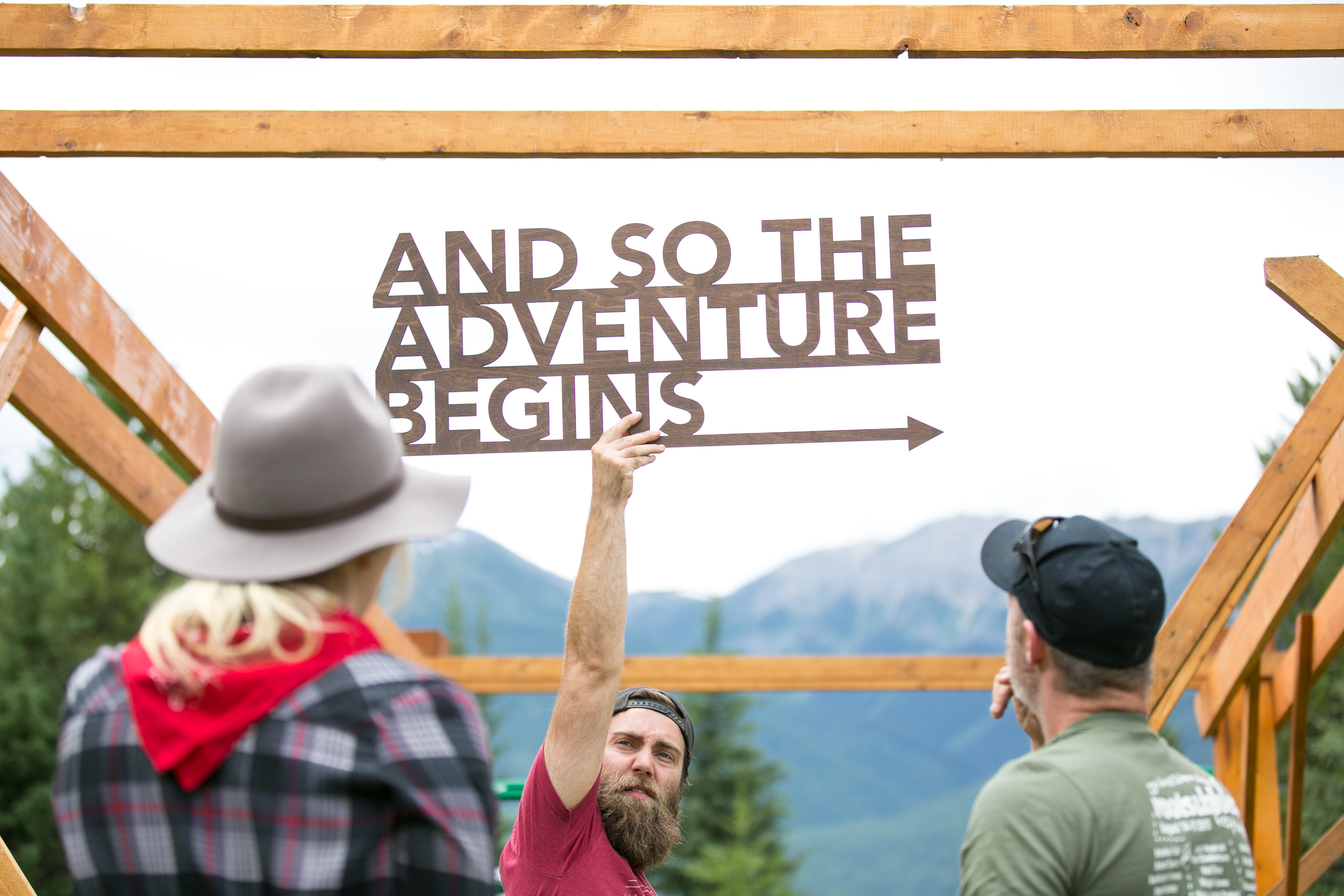 Kicking Horse Coffee
's 20th anniversary party took place at the
Nipika Mountain Resort
in the Kootenay National Park near Radium, British Columbia. The goal for this private event was to celebrate their big milestone with 300 of Kicking Horse Coffee's employees, vendors and stakeholders.
BRANDLIVE
was hired to produce a fully immersive weekend experience which included onsite camping and cabins, mass pop-up picnics and long table dinners, lantern making workshops, boho prep and flower crown stations, games and outdoor activities, photo shoots, smores and bonfires, and a live music festival featuring Current Swell, Redeye Empire and DJs. 
My role on this event was to create a cohesive look and feel from the initial communications, onsite print and signage right down to the event colour scheme, materials and overall event vibe. From creating the initial presentation that won us the business, to designing the collateral and installing all of the signs, I was a part of every step in this process. I am so thankful I was a part of this event and that our small team was able to exceed our client's hopes for this special occasion. 
From creating custom iconography for the event to quirky messages on signage around the property, the visual styling for the 20th Anniversary was an evolution of the Kicking Horse Coffee brand. The vibrant colour scheme, circular forms, humorous spirit, rustic materials and even the donkey made a special appearance at the 3 day event.