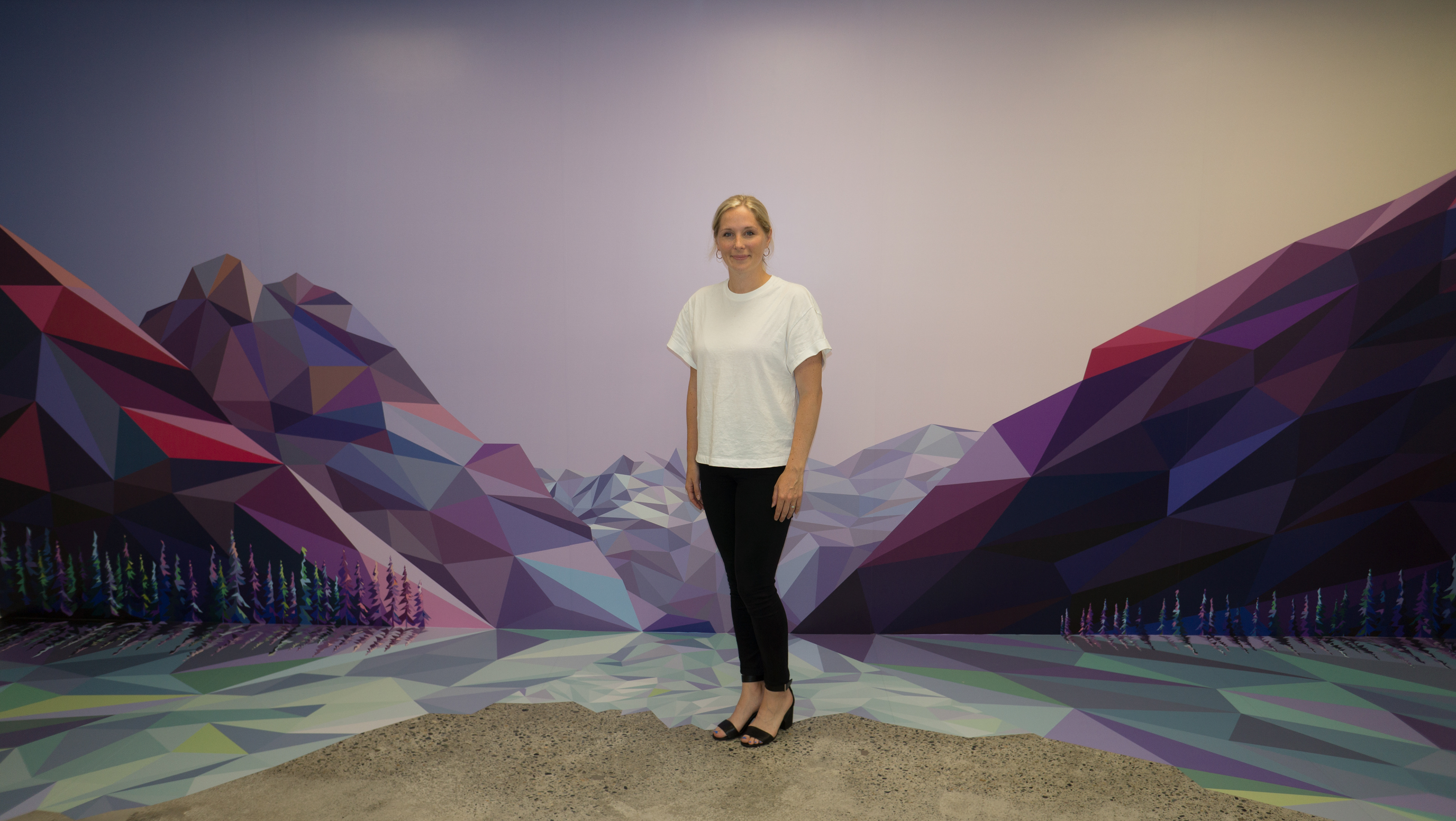 Alouette Lake - Kambo Energy Group
2 pieces, 100.5" tall x 242" wide, Illustration printed on Vinyl
This vinyl mural was a custom creation for the corporate entrance of the new Kambo Energy Group office. Once realizing that there was usable polished concrete floor space below the mural I decided to create a fully immersive lake reflection that guests could walk across. This low poly piece is inspired by my favourite lake in British Columbia, Alouette Lake in the Golden Ears Provincial Park.