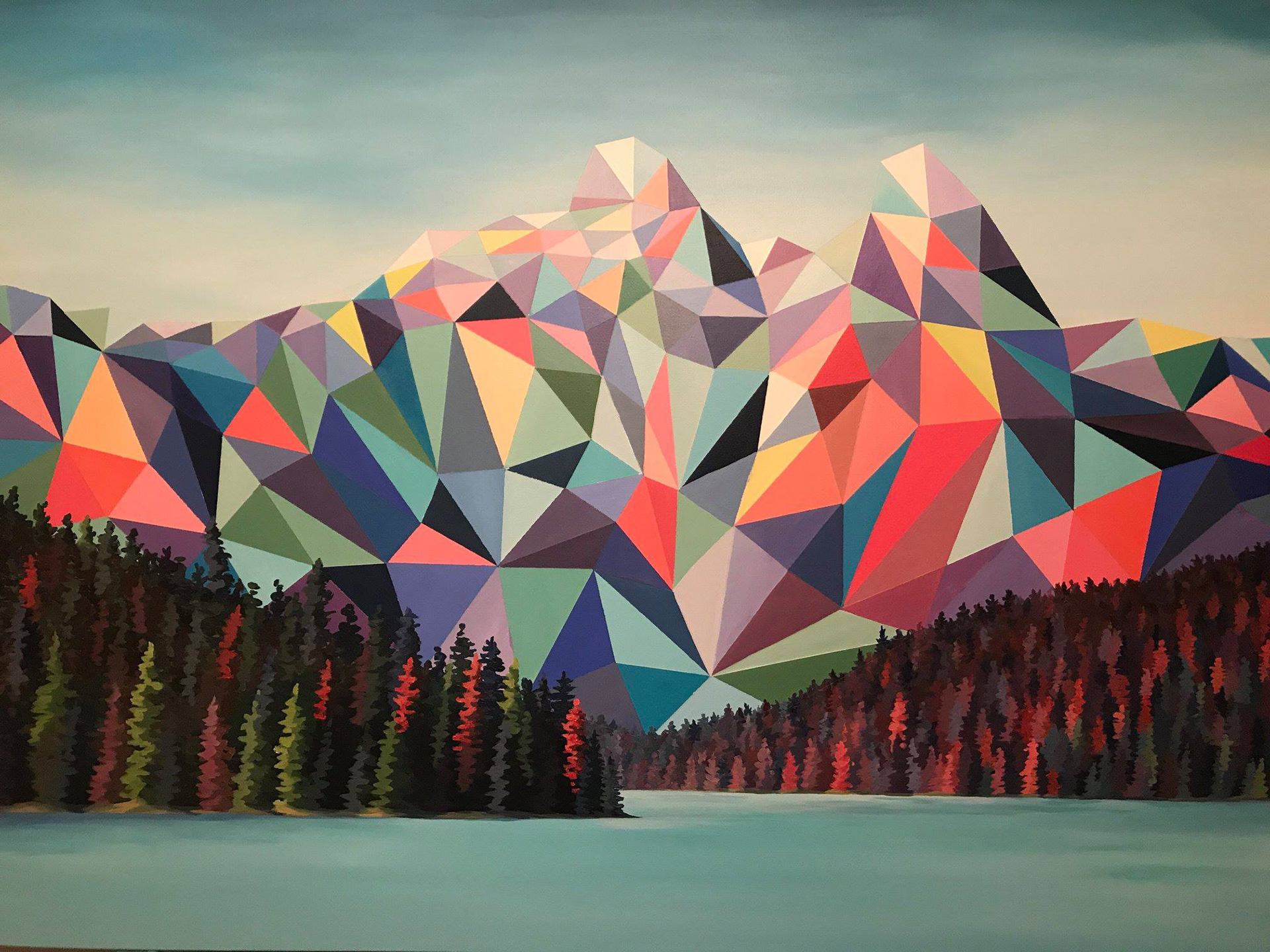 Cleveland Dam - Painting for Shah
30" tall x 40" wide - Acrylic Painting 
This painting is of the iconic Lions mountains from Cleveland Dam in North Vancouver, Canada. The client is now living in Eastern Canada and wanted something to remind her of the West. We chose a bold colour palette that complimented her emerald green walls and bright decor so the painting would work perfectly in her home. The contrast between the crisp mountain and organic shapes of the trees makes this painting one of my favourites so far.